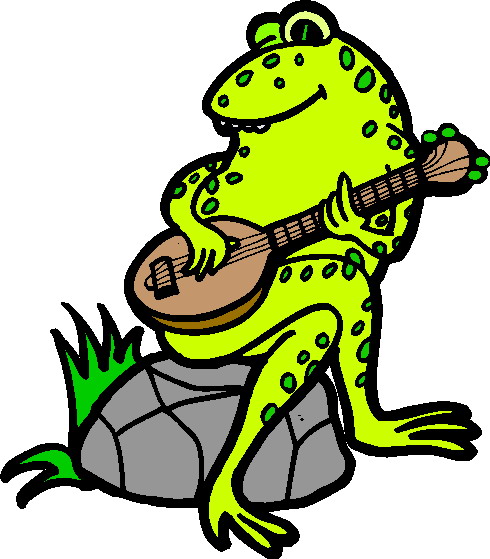 Looking for some animal-themed kids music? Look no futher!
Animal Songs & Stories by Susie Tallman and Friends - a wonderful CD for animal-lovin kiddos!
As I mentioned, we own four other CDs by
Susie Tallman and Friends
and so were SO EXCITED to have the chance to review her newest CD:
Animal Songs and Stories!
This CD is animal-themed, and includes familiar songs such as Little Bunny Foo Foo, Pop Goes the Weasel, The Bear Went Over the Mountain, and Six Little Ducks! Since these are all songs that I grew up with, I was so happy to see that Angie will be able to learn and sing along to these just like I did! Here's a little clip of what Rock Me Baby Records has to say about this great new CD:
"Animal Songs is a knees-up new children's record by Susie Tallman that will delight and inspire the entire family. For over 30 witty fun-filled tracks, listeners re-discover beloved animal tunes in lively new arrangements. Songs are delivered in a humorous playful manner that engages children and parents on all levels of creativity. The playful symphony of guitars, ukuleles, train whistles, banjos, accordions, and even clanging spoons and good ole' people whistling, will delight and inspire all listeners. Animal Songs will march, pop, bounce, cucaracha, and energetically conga its way into the award-winning Rock Me Baby Collection; it is certain to become a family favourite."
Just a bit of the awesome track list!
Since we already were familiar with Susie's music and the quality of her CDs, we were so excited to put this one on as soon as we received it! We decided to share this CD with Angie's younger cousins, ages 4, 3, and 1, as an early holiday present. We put the CD right on, and the kids started boogying away! One of my favorite things about
Animal Songs & Stories
is that it is a great mix of classic and new songs about animals, but all of them with fun and creative twists! With Susie's music, your family will get to hear familiar favorites but with new verses you didn't know about, or with added instruments that will make your child's ears perk right up!
Animal Songs & Stories by Susie Tallman and Friends - Back Cover
Animal Songs & Stories
caters to all children, so boys and girls alike will love listening to it! We had four kids of a range of ages up and dancing to songs about bears, monkeys, skunks, foxes: you name it! Angie has had a puppy obsession as of late and so of course fell in love with Susie's rendition of Get Along, Little Dogies! Since so many of the songs will be familiar to parents, this CD is great for families to bond over and join in singing along. It is so important to foster a child's love for music, and Susie's CDs are a fun and easy way for moms and dads to do that! While singing these classics to your children can be fun without background music, there is nothing that compares to having Susie's beautiful voice back you up with fun beats and new verses! This CD is a must for all parents!
Some of Susie Tallman's other wonderful CDs - all must-haves!
With the holidays coming near, the gift of music is a wonderful present for the special child in your life. I would highly recommend picking up a copy of
Animal Songs and Stories by Susie Tallman and Friends
as an easy gift that is sure to bring unlimmited joy to both a child and his or her family. Children will very much enjoy singing along to songs they already know, or learning new songs with their pet or favorite stuffed animal! The animal theme is something that is easy for all children to connect to, and is a fun way to combine a child's interests in animals and music. This CD is a must for long road trips, as there are 30 tracks that allow for long amounts of listening without having to change the CD. Whether you've got a dancin' diva who will love the up-beat tracks, or a quieter child who would prefer to listen to this at bedtime, there's something for everyone on Animal Songs & Stories by Susie Tallman and friends.
Something else that's cool about this CD can be summed up in one word: VARIETY! Susie always amazes me with not only the variety of songs, but the variety of instruments and guest artists her songs incorporate as well! I was delighted at the amount of animals that were featured in this CD as well: if your son or daughter wants to sing about pigs, cats, bears, monkeys, spiders, rabbits, ducks, or owls; this CD has it all! As always, Susie delightfully provides a mix of stories in with her songs, which children will enjoy hearing while they take a snack break from all their boogeying!
Susie's Christmas CD - we already own and love it! - it a great holiday - themed present that any child will love to own!
Win It!
Susie Tallman and Rock Me Baby Records have been generous enough to donate the same CD that I received for me to give away! The mandatory entry is to visit Susie Tallman's site and comment back with a favorite CD title or song title from one of her CDs! Tell me which one you'd love to own, or something you like about Susie's music. If you are commenting with a song title, it should be different than the ones I mentioned in my review. Then, follow Not One Ordinary Moment via GFC. This giveaway will close November 27th at noon. US entries only. Good luck!
Extra Entries:
(must leave a separate comment for each additional entry)
Subscribe to Not One Ordinary Moment via email (1 entry)
Follow @cjm92995 (me) on Twitter and leave your Twitter user-name in a comment (1 entry)
Subscribe to my posts via reader (1 entry) (found on the right hand sidebar)